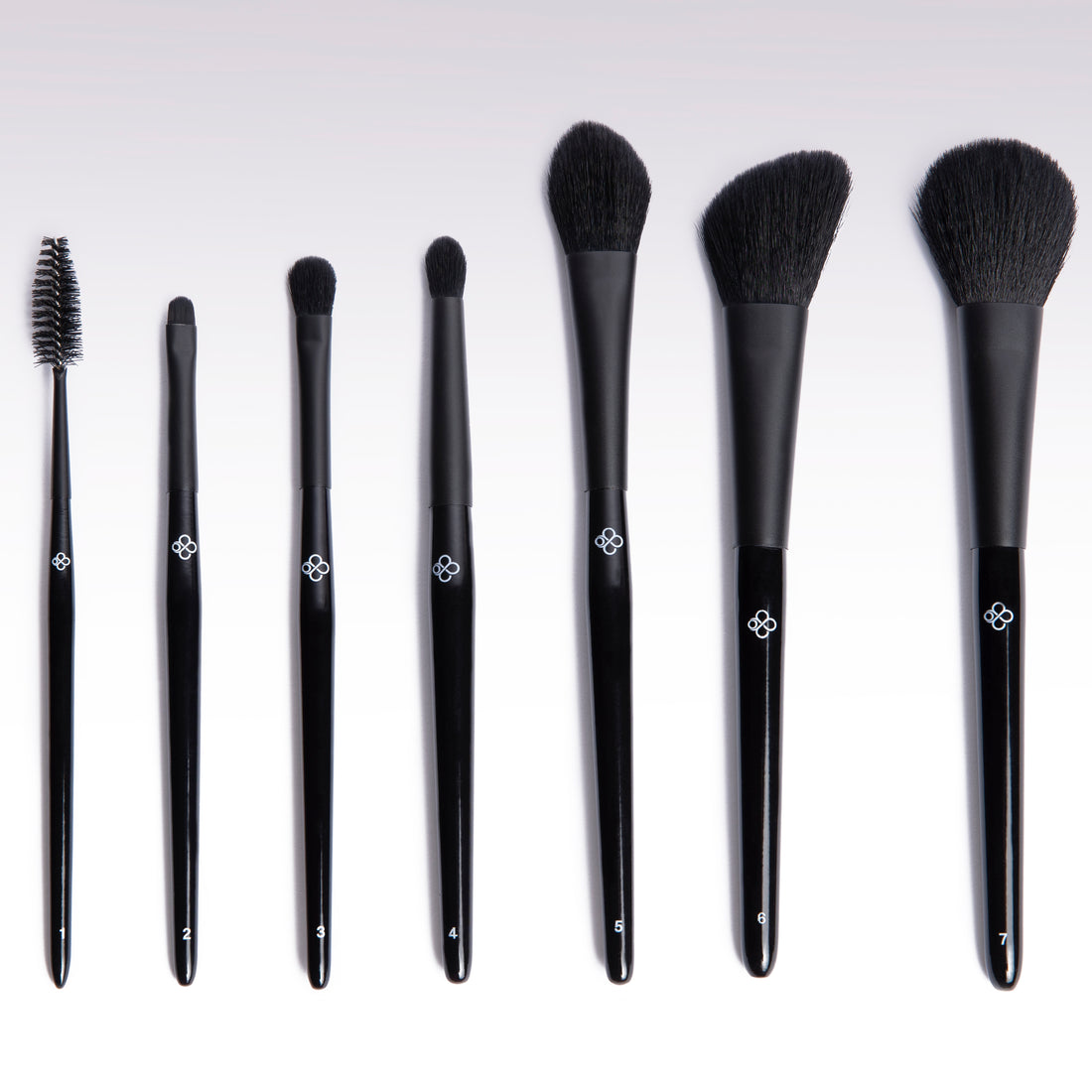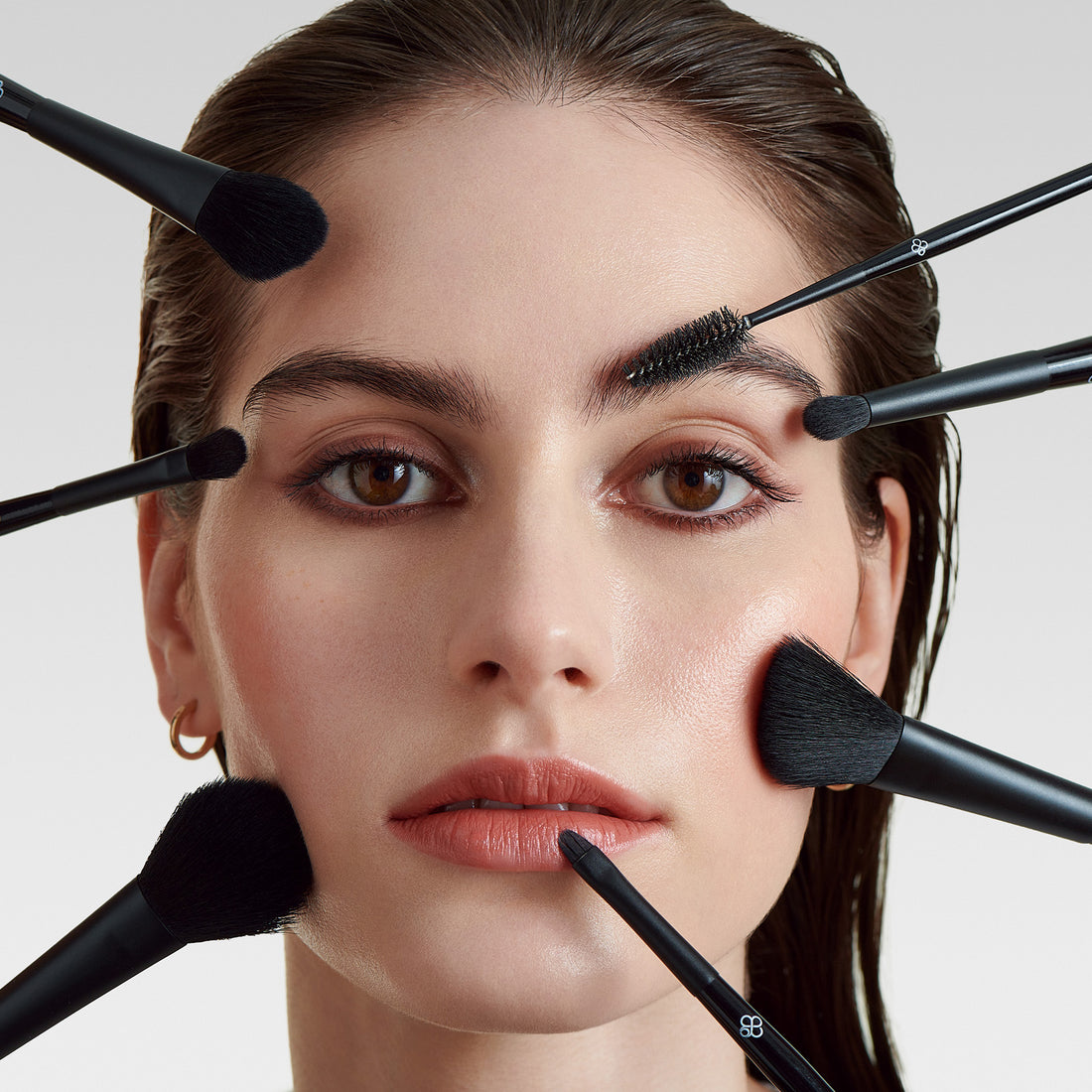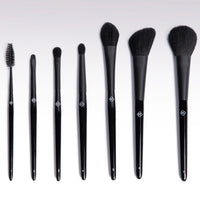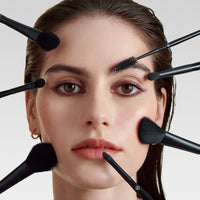 THE BRUSH EDITION consists of seven different and numbered brushes that Loni Baur uses when applying the looks in the exclusive tutorials of THE FACE EDITION . It's the perfect brush set for professional looks. With the vegan brushes made from FSC-certified wood in Germany, the make-up experience becomes even more unique and easier at the same time. Each brush is hand formed by skilled brush makers ensuring the highest quality and softness. Perfect make-up made easy.
"All my personal favorite brushes in one set - you don't need more!" Loni Baur.
No. 1 Eyebrow Brush
Ideal for shaping the eyebrows.
No. 2 Lip & Smudge Brushes
For perfect precision with every application of lipstick and for blending kajal pencils.
No. 3 Flat Blender Brush
For seductive somkey eyes and easy application of eye shadow.
No. 4 Round Blender Brush
The indispensable all-rounder. This brush is particularly good for shading the crease of the eyelid.
No. 5 highlighter brushes
A brush with a slanted brush head and lots of soft bristles for even better application of powder highlighter.
No. 6 Contour & Sculpt Brushes
A lightweight fiber brush with a slanted shape that effortlessly follows the contours of the face for easy contouring.
No. 7 Full Coverage Face Brush
The ideal tool for applying powder and blush. The ultra-soft, round bristles pick up just the right amount of powder so that a perfect finish is effortless.